Hotovo is a successful software company with its HQ in Kosice, Slovakia. But there is something else that will catch your attention when you look closer, or if you start to work with us. Hotovo is full of smart people with a passion for a good cause. It's amazing how the company has built a culture that connects our tech skills and the "human heart" via projects that are designed to help people. At Hotovo, we're always thinking about how we can give back to society. 
One way is to develop products that make a difference to people's lives, and then continuously improve them. Which is what we did in cooperation with the Slovak Blind and Partially Sighted Union: we committed to solve the issue they faced of "How to easily add new symbols into the braille table".
And the solution is here – BRAILLEE – a desktop editor for braille tables. 
The user interface (UI) and user experience (UX) of the BRAILLEE desktop application have both been tailored specifically to the needs of the visually impaired, and the software enables users to modify existing braille tables without the need for any development skills.  
Users are able to easily customize and adjust braille tables to suit their specific needs and preferences. Furthermore, the software allows users to easily create new tables from scratch.
Adding new symbols into braille tables has never been easier. 
Users of the BRAILLEE desktop app can: 
choose the

opcode

edit characters or dots

add custom comments

create sections

create a completely new table with sections, etc. 
The software also offers a range of options for customization.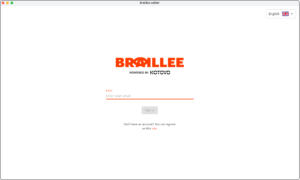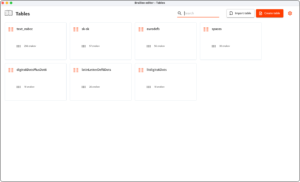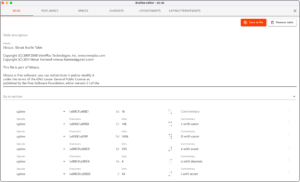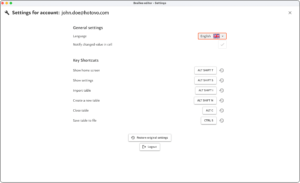 BRAILLEE's interface can be set to 9 different languages and users can define keyboard shortcuts that suit their preferences.
Anyone can try BRAILLEE for free, without any limitations to features, as a trial for 3 months. 
And every Braille authority around the globe (using any of the 9 supported languages) is welcome to benefit from using BRAILLEE. 
Please visit www.braillee.com, where you can read more about it, download the app or buy your license.
Buying a license or contacting us at info@braillee.com with ideas for improvement are the best ways to keep us proceeding further and continuing to develop additional features that can help improve the lives of us all, and deliver users the best experience possible.
Yours,
The team of developers from Hotovo